Recently, samsung launched the world's first SID in Los Angeles convention extends OLED screen, the participation of the panel size is 9.1 inches, the future can be used in the smart dressing equipment, folding phones and cars, and other products.The screen will win the world no. 1 because it can bend in two ways, stretching 12 millimeters at the same time without affecting the image.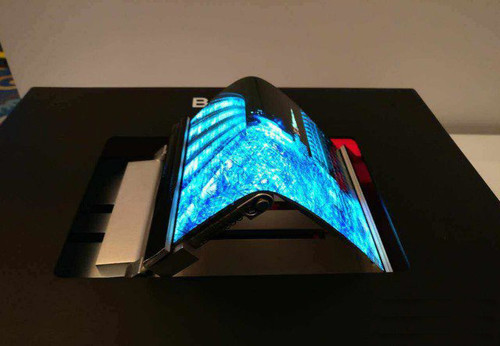 Samsung Display spokesman said,the worst difference between the new screen and the current surface screen is that it can bend in two directions,while the current curved screen can only bend in one direction.IHS Markit, a market-research firm, says there will be a big jump in screen technology over the next few years. There are plenty of flexible screens on the market, but the foldable version will be available in the next two years.
The flexible screen market is so hot in the world that many big factories in China and abroad have been actively laid out, and in February this year apple applied for a similar patent.But from the new iPhone will use samsung OLED screen mobile phone this term, I'm afraid the apple can only stay at the technical level,It may be difficult to catch up with samsung.